Why We Love Women's Healthcare Ventures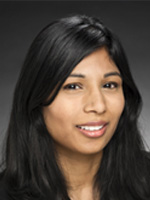 Sonia Easaw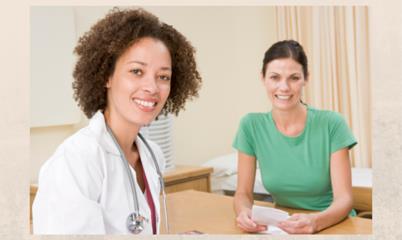 VentureHealth loves investing in women's healthcare ventures because women's health startups are reaching an underserved market with plenty of demand. Despite the possibility of great financial return, the venture capital industry tends to overlook investing in women's healthcare. But, the high cost of healthcare is on everyone's mind, especially given that in 2013, U.S. national healthcare expenditures equaled $2.9 trillion. If venture capital were funneled into disruptive healthcare innovation, clinical outcomes may improve and costs can go down. Talat Imran, managing director, describes why VentureHealth chose to invest in women's health:
"We like big problems that are poorly addressed. Women's health has many of those [problems], because it hasn't received the kind of funding you see in cardiology, oncology or even aesthetics. What's more, women are the majority of the population. This isn't a niche market."
Two women's healthcare companies, Fe3 Medical Inc. (an InCubeLabs company) and Channel Medsystems (part of VentureHealth's portfolio), are great examples of women's health startups that are achieving positive health outcomes.
Fe3 Medical, Inc.
Fe3 is addressing the problem of iron deficiency, which affects 25 million people (mainly women) in the U.S. alone and for whom the current treatment, oral iron, is poorly tolerated. Mark Sieczkarek, CEO, says that iron deficiency can be solved in a new way to improve patient's lives for the estimated nine million people in the U.S. who cannot tolerate oral iron.

The company is developing a proprietary patch that delivers the micronutrient iron for the body's absorption, bypassing the gastric system to avoid side-effects. This new treatment may result in higher compliance of iron-deficiency treatment and also increase productivity and wellness in patients.
Channel Medsystems
Channel Medsystems is another women's health company addressing the problem of heavy menstrual bleeding, a condition that affects one in five U.S. women. According to Ric Cote, the CEO of the company, a large underserved market of two million women a year self-report to have a heavy menstrual period, which significantly affects their daily lives. Of those two million women, 500,000 remain untreated. Unfortunately, the least-invasive-options for these women may be limited to painful and expensive global endometrial ablation surgery.
The traditional global endometrial ablation procedure is painful and scarring to patients' bodies, but the company's new hypothermic ablation procedure is much more well-tolerated and provides for the body's natural processes to do the healing. The procedure can be done in a primary care setting, such as an OB-GYN practitioner's office, without the use of anaesthesia. Because care delivered in the hospital setting is very high-cost, simply doing the procedure in the office setting can potentially present huge cost-savings. The procedure also provides higher reimbursement rates for practitioners, at lower costs for the patient.
A Piece of the Women's Healthcare Market
Mark Sieczkarek says that the nine million people with iron-deficiency in the U.S. who cannot tolerate oral iron roughly translates to a five billion available market for Fe3's proprietary patch. Ric Cote of Channel Medsystems said that the market for the traditional global endometrial ablation procedure is about $400 million a year. If Channel Medsystem's innovative hypothermic endometrial ablation procedure gets 100,000 of the 500,000 women who remain untreated into the office, that can expand the market by $100 million to $150 million a year.
I actually experienced iron-deficiency when I was an adolescent because of heavy menstrual bleeding, the two women's healthcare problems that Fe3 and Channel Medsystems are trying to solve. Both of these conditions affected my well-being and caused me to become fatigued, and I had a hard time finishing my school assignments. I can personally see how these companies' solutions will meaningfully affect patient lives and be financially profitable as well, therefore satisfying the double bottom line that is present in all of healthcare investing.
comments powered by

Disqus