Theranos makes no sense...at a $9B valuation
Talat Imran
You've probably seen coverage of Theranos in the news that has not been very positive. Theranos, an unusual unicorn in the life sciences industry, holds an impressive nine billion dollar valuation. However, as John Carreyrou wrote in his Wall Street Journal expose, the diagnostics company is not using its self-proclaimed "breakthrough" technology and products to analyze most of the blood tests the company offers to consumers. The WSJ article also implied that according to former employees, Theranos was cheating on proficiency tests used by federal regulators to ensure accuracy. Also, though the company uses smaller needles that draw less blood than traditional needles, it is a far cry from previous claims of using only a finger prick to obtain a few drops of blood (the only allowable finger-prick draw is the single test that has been approved by the FDA, the herpes test).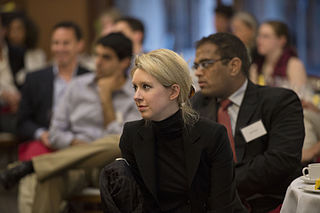 What's lost in the discussion is an examination of the underlying assumptions of the business and its valuation. In his Forbes article, Frank David explores Theranos' business model quite well. As life science investors, we feel the valuation is worth focusing on too.
Existing Players
The diagnostic lab testing market generates about $75 billion dollars per year in revenue. Laboratory Corp. of America Holdings and Quest Diagnostics Inc. are the two major players in the market and comprise about 20 percent, with market caps of $12 and $9.75 billion, respectively. The other 80 percent is made up of either hospital, independent, or physician office labs. Most diagnostic labs, including the two giants, (and as the WSJ article uncovers, Theranos itself) conduct blood tests using analyzer equipment gathered from other companies, such as Siemens AG or Roche Diagnostics.
One can assume that LabCorp and Quest, with decades in the business and billions in revenue, have made every effort to capture as much of the other 80 percent as possible, which seems challenging. The $9B valuation that Theranos currently carries puts it on par with these giants, but without the level of distribution, marketing, and revenue that they have secured.
Though inefficiencies can be addressed, the laboratory diagnostics service industry has been working well for many years, and it will take much more than cheaper prices to disrupt them. Theranos promises a faster turnaround for lab results, but for most tests outside the emergency room, receiving the reports back earlier doesn't solve a pressing clinical problem (as Frank David writes).
The ROI
So the question is, how do investors make money? Even if Theranos becomes the next LabCorp or Quest, that will lead to, at best, a 1x return for investors, given the market cap of those two companies. The other bet is Theranos will either do dramatically better in the current market or will expand in a new direction, e.g. direct to consumers.
The first--becoming like LabCorp or Quest--sounds quite difficult to do, particularly because lowering the price of diagnostics - a goal stressed by CEO Elizabeth Holmes - will require Theranos to capture even more market share to achieve similar revenue. That does not take into account the narrower margins that typically come with lower prices. Ms. Holmes has said that her company can conduct the tests for 50 percent to 80 percent less than what Medicare reimburses for them (the prices range from $2.67 for a glucose test and $59.95 for an STD panel/sexual health test).
This leaves the second option for Theranos--expanding the market through self-monitoring by consumers. Accomplishing this would truly be disruptive by definition, primarily because consumers do not enjoy access to such tests without a prescription (except in Arizona). Therefore, disruption by expanding into a new market of consumers will be difficult and may be impossible for many years, even with effective lobbying practices.
Investors have poured $400 million dollars into Theranos, though as Carreyrou points out, "the biggest venture-capital firms specializing in health care aren't listed as Theranos investors." The ultimate vision of the company, to give healthcare information directly to the patients without a need for a prescription, is a worthy goal, but its role in the improvement of patient outcomes has yet to be seen. The story of Theranos is a magical one that we all want to believe. Though Theranos might be able to pull itself together and be valued at a few hundred million or even a billion, let's be honest--the valuation of $9 billion makes no sense at all.
comments powered by

Disqus